The Most Thrilling Water Adventures, 
Live Your Own Adventure Today!
 Jet Ski Rentals  |  Boat Tours  | Tubing  |  Wake Boarding  |  Water Skiing
Family Fun for All
Tubing is solid family fun!!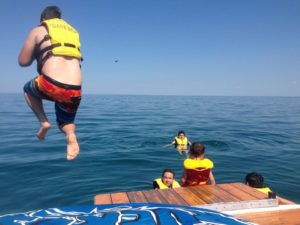 Xtreme Boat Tours
Book the Xtreme boat for an hour, two or more!
Go snorkeling, swimming, tubing or just kick back and enjoy the ride as you cruise around and take in the beautiful crystal clear waters of Georgian Bay. Our 21′ Bayliner Bowrider has a huge custom made swim platform to add to your comfort and enjoyment. We can take you out to swim or snorkel off the shore of Nottawasaga Island with it's historic light house, built between 1855-1859.  Truly picturesque.
If speed is what you desire, we can take a 15 minute blast over to Wasaga Beach to swim in the warm shallow waters of the longest freshwater beach in the world. You can even swim to shore for a cold one before ripping back to Collingwood harbor!
Includes Tubing, Wakeboard, Water Ski's and Instruction.
Certified Wakeboarding and Waterskiing Instructor.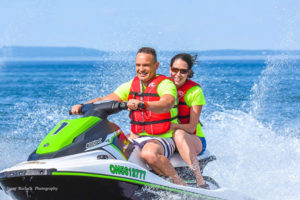 Xtreme Jet Ski Rentals
Minimum age for drivers is 16 years old. Vehicle licence required and must be provided.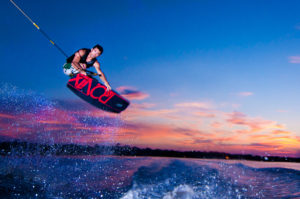 Xtreme Wakeboarding & Waterskiing
Professional Instruction Included
Looking for something new and challenging? Switch to wakeboarding for a little adrenaline packed excitement.
Your experienced driver is also a certified wakeboarding instructor. Come learn the sport the right way!
The only watersports company in the Collingwood area that are WSWO (Water Ski Wakeboard Ontario) trained and certified.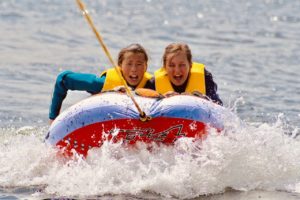 XtremeTubing
Looking for an Xtreme good time without  taxing yourself?  Try Tubing, it's one of the most fun exciting water sports and is a blast for everyone on board no mater what your age.  Family Fun for Everyone!!!